Our womens team has been extending the dominance they are showing in the Hampshire Judo Team Championships by winning the London Universities Judo Open on the 24th of November.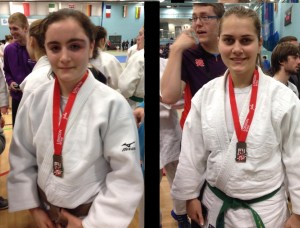 Laura won the -57kg category despite and Ionela the +78kg category.
The event was well attended with players from as far away as Scotland and Northern Ireland attending. The team as a whole put in great performances (Ilya narrowly missing out on Bronze and Sergei having toughest day and just missing out on a Bronze medal match).
With the third round of the Hampshire Judo Team Championships on the 1st of December on "home turf" at St Marys Leisure Centre (2pm) we hope for a good result to lift us from our fouth place back into the top 3.