Congratulations to Aleks and Sean who participated in the BJA National Kata Championships on the weekend.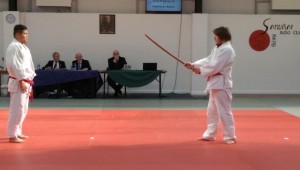 The participated in the Kime no Kata section and came second to the reigning champions!
Study of kata is a key learning method in Judo and competitions help encourage more people to participate in doing kata. Kata is also a great alternative to other training methods such as shiai and randori.
Congratulations to Sean and Aleks, who not only showed great courage in participating at all, did so as novices against black belts!