It's January 2016 and it's time to do Judo!
Our first session of the year is on Tuesday January 12th!
If you are on Facebook, let us know you will coming along via the event : https://www.facebook.com/events/107758439604171/
We have plenty of beginners normally and expect many more in January especially; so if you have never done Judo before now is the perfect time to try it! Not been on the mat for a while (be it weeks, months or years), come on down on Tuesdays for tachi waza randori, Thursdays for groundwork and Sundays for technical work and in January the Kodokan Goshin Jutsu kata.
Sundays 2pm is when we have our new teen session for secondary school age students; it was just gaining momentum before Christmas there is still room for more new faces there!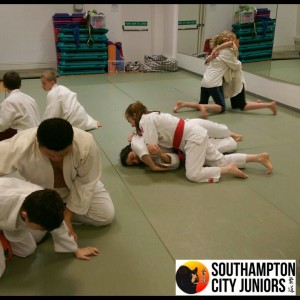 Our club is right in the heart of Southampton and focusses on allowing members to enjoy playing the sport and game of Judo. Judo is and should be fun; so we work hard and sweat and have a great time.
If you know someone else who might be interested in doing Judo let them know about us and get in touch if you have any questions!