This year we are going to hold a summer training event, which we hope all members (past and present) will consider supporting either on the tatami or off.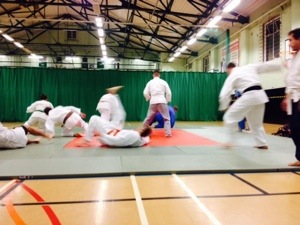 The training is modelled of the annual mid summer training (Shochu-Geiko) that the Kodokan in Tokyo holds each year. Ours will be a smaller version.
We will start on Thursday and end on the Sunday. The current schedule looks like this:
21 July (Thu) – Opening session at St Marys.
22 July (Fri) – Travel to Bournemouth and have a training session, then watch fireworks at the pier
23 July (Sat AM) – Training session at Matsumachi with our friends from Southampton and Winchester Universities. Followed by social fun
23 July (Sat PM) – To be confirmed.
24 July (Sun AM) – To be confirmed.
24 July (Sun PM) – Hampshire County Session at St Marys with Danny Murphy.
Please get in touch if you would like to help, sessions will not all be Judo. We will also have meals together and social activities. All help appreciated; be it helping with planning; driving, training, coaching or just getting interest from others.
Stay tuned for more!