A big thank you and congratulations to everyone who attended todays competition, it was terrific to have so many people come and have a good time together!
A huge thank you to Peter Boniface for stepping in as referee! Thanks also to our patron who donated  the two hundred pounds of prizes for the competitors!
The results of the competition are here: http://southamptonjudo.com/shiai-march-2017
Winners (£20 Wagamama voucher):
Women: Solveig
Men Lightweights: Michael
Men -90: Pajtim
Men -100: Edward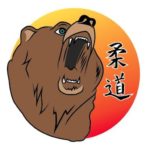 The competitors also voted for the following awards (£20 Wagamama voucher):
Hold down of the day: Vera
Armlock of the day: Michael
Strangle of the day: Solveig
Escape of the day: Callum and Victor (tied)
Player of the day: Pajtim
Once again thanks for everyone for attending and making the day a success! Congratulations to the winners, we hope you share your Wagamama vouchers with your Judo friends!