The Southampton City Judo Club is currently an independent club, loosely affiliated with the British Judo Association (BJA Registered Club ID #2606). All members are encouraged to hold BJA licenses and we participate in BJA Hampshire Events and BJA national events where appropriate.
The current club coach is Lance Wicks (BSc. Hons.), 2nd Dan Black Belt and European Judo Union Level 5 coach. Lance is involved in coach education internationally as a commissioner within the EJU and involvement as a director in JudoSpace. He is also involved in the highest levels of Judo competition as part of the competition delivery teams of the EJU and International Judo Federation (IJF).
The club was founded in 2010 with the help of Southampton Solent University and the local BJA development officer. We have always been based at St Marys Leisure Centre and have been involved in the creation and delivery of social projects in Southampton and competitions and technical workshops for the county.
We are currently trying to expand the club (both in terms of participants and volunteers), so that we can become a larger club and participate in regular competition and other events.
We invite visitors from other clubs as well as new members to join us and help us grow.
Please contact lw@judocoach.com to get involved.
We currently have two sections in the club Seniors and Juniors: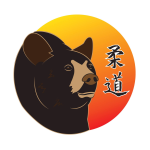 Juniors:
Our Junior programme started on November 8th, 2015 and extends our provision of Judo down to ages 11+ (Academic year 7). We aim to improve fitness and encourage an active lifestyle via learning Judo. Participation in competitions is encouraged as an experience; not as a "win at all costs" situation. We are heavily interested in improving athletic ability as well as mental skills and social interactions.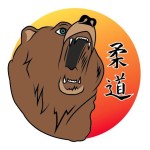 Seniors:
Our senior programme started in 2010 and caters primarily to adult beginners and recreational players. Contest players are encouraged to attend local performance Judo centres Camberley Judo Club and Bath University. Our senior programme includes competition, kata and a growing social calendar.